After 20 years of experience at national and international level, Acerta has been consolidated as a benchmark company for Project & Construction Management services.
Specialized in Project Management, we always find the best solutions to achieve the objectives of cost, time and quality. Our large values are our human team, the proven management tools and our innovative organizational structure and business.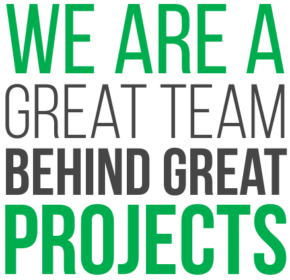 Currently it has offices located in Spain, France, Algeria, Mexico, Uruguay, Colombia and Brazil, standing as a leader in real estate and construction consulting services.
Mision Adding value to the projects in which we participate and exceed the expectations of our customers.
Vision Being a leading company of Project Management services in the countries in which we operate.
Values Corporate values identify professionals working in ACERTA and guide their decisions and how they act.:
Ethical behavior and personal integrity
Commitment
Excellence
IIllusion
Our greatest asset: our customers